We're not going batty, we promise!  We're just frightfully excited about all the Halloween fun happening in and around Arlington this week!
There's so much happening this coming week that it's impossible to put everything in one blog, but we tried!
Let us know if you're hosting an event and we'll gladly add it to our list!
Home shopping this week?  Check out these  hot buys new to the market!

---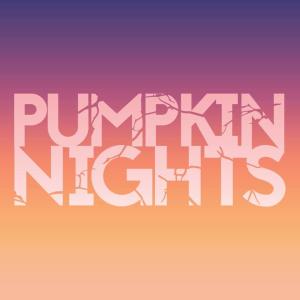 Address: 4016 W Division St Arlington, TX 76012
Category: Family Fun
Recurring: Recurring daily
Dates: October 10, 2019 to November 3, 2019
Times: 17:30:00 to 22:30:00
Venue: Howell Family Farms
Location: Howell Family Farms
A 40-foot long dragon. A ghostly pirate ship. An undersea wonderland. Explore fantastical lands, built using over 3,000 hand-carved real and synthetic pumpkins. There's more magic around every corner.
Tickets are just $20 per person and are on sale now.
Parking is off Division Street, enter Howell Farms by crossing the train tracks. Follow the path to the right parking area. Parking is $6 per car.
For more information on this awesome pumpkin adventure, you can visit their website here.
---
SLEEPY HOLLOW- HALLOWEEN HORROR MOVIE NIGHT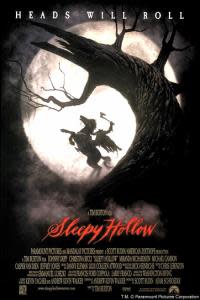 Host: Little Spark Films
Address: 1726 W Sanford St Arlington, TX 76012
Phone: (469) 247-6966
Category: Halloween
Dates: October 30, 2019 to October 30, 2019
Venue: Arlington Music Hall
Location: Arlington Music Hall
HALLOWEEN HORROR MOVIE NIGHT-SLEEPY HOLLOW – Doors 8 open at 7:30pm – Movie 8pm Get decked out in your horror Halloween costume. Heads optional. Stay after for Headless Horseman Hoedown hosted by DJ Crash of DeepEllumRadio!!
Full Bar & Concessions – Beer Specials – Buckets of Beer $25 (5 cans) $4 wells. Free Popcorn $10 RATED R – We carry Legal Draft, Deep Elum Blond, Shiner, Coors Light, Michelob Ultra, Bud, Bud Light and White Claw.
---
Nightmare In The DFW
Halloween Costume PARTY‼️
Description
#NightmareInTheDFW

• DFW Official BIGGEST Halloween Costume Party OCT 31st

•HOSTED BY: @OnScenesTV & MC BIG JOSH
•GROWN & SEXY COSTUME/LINGERIE PARTY
• LADIES ARE FREE TILL 10:30 PM
•DJ RATCHET & DJ SUAVE IN THE MIX
•$5 DRINKS/FOOD
•OCT 31st 2315 South Cooper Street Arlington, TX
SCREENSHOT AND TELL A FRIEND
Date And Time
Thu, Oct 31, 2019, 10:00 PM –
Fri, Nov 1, 2019, 2:00 AM CDT
Location
One Love Lounge
2315 South Cooper Street
Arlington, TX 76015
---
COE Halloween Bash
Description
This event will serve as an opportunity to meet new people in COE, discover new organizations to be a part of, and a cool way to spend Halloween. There will be food, games, activities, prizes, and a costume contest so be sure to wear your best costume and get ready to have fun!
Date And Time
Thu, October 31, 2019
7:00 PM – 9:00 PM CDT
Location
Nedderman Hall
416 Yates Street
Arlington, TX 76010
---

---
Special thanks to the following:
history.com
google events:https://www.google.com/search?safe=active&q=arlington+texas+halloween+2019&ibp=htl;events&rciv=evn#fpstate=tldetail&htidocid=hUflT2qcNqlj5upVJpA8-A%3D%3D&htivrt=events
eventbrite.com