Let's face it 2020 hasn't been a wonderful year so far for most of us.  Homeowners in Tarrant County are about to a break in their wallet.  Local Realtor, Marla Yost, of Keller Williams Realty, is hosting a 'Commission Sale' until the end of June.  This is a move that can potentially put tens of thousands of dollars back into the wallet of qualified home-owners.
Search Homes in Tarrant County
The One Percent
Does one percent of the commission make any difference in the file of the average home seller?  Yes, it's an amazing amount of money to save on the sale of a home.  The truth is, great Realtors cannot and should not always discount their rates.
Many times the money will come out of marketing dollars.  Great agents know a great marketing budget attracts buyers.
It takes a financial and marketing strategy to acquire the best possible offer for a homeowner.  It also affects the amount of the time the home remains there as well.
Tarrant County Numbers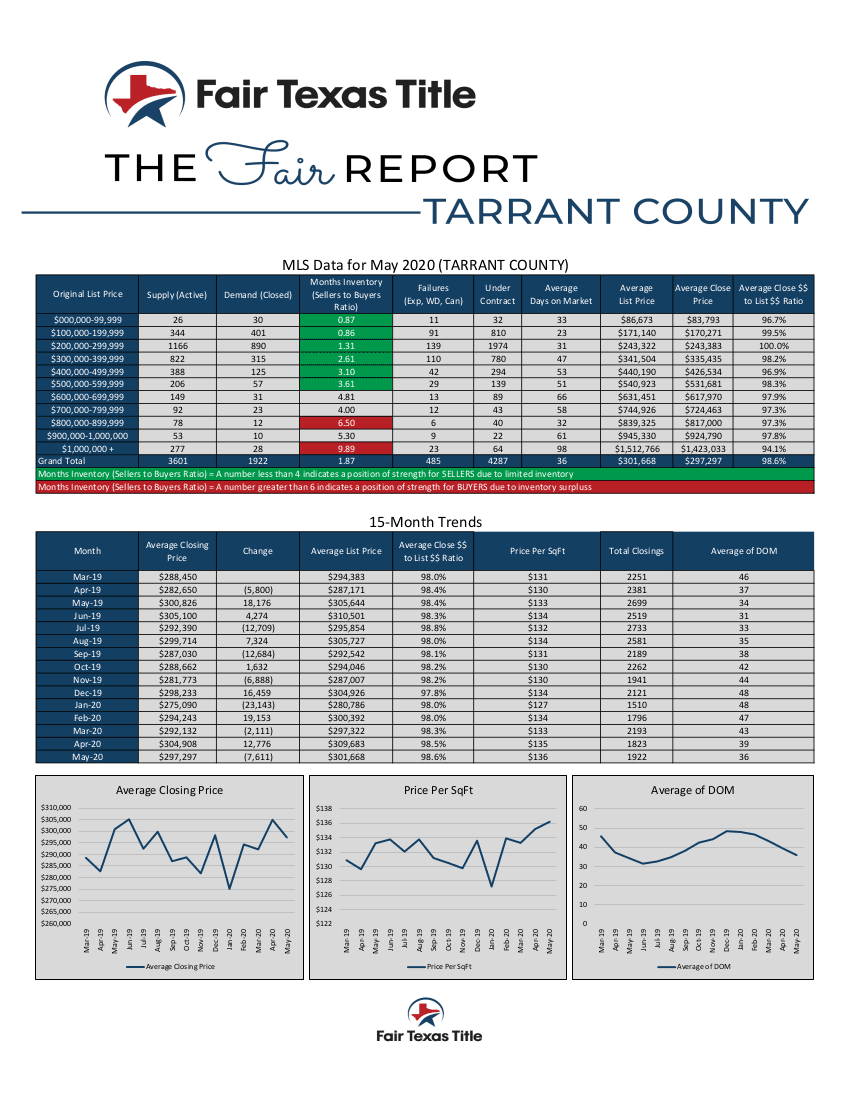 Know Your Numbers
What is your home worth?

Find Your Next Home
Mansfield/Arlington Homes for Sale
---
---