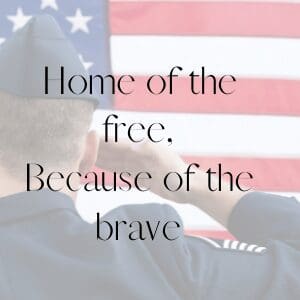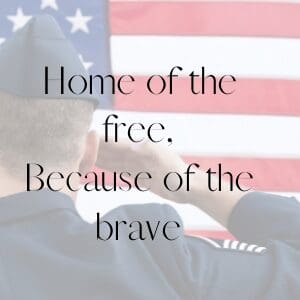 The Sacrifice They Gave
Be it a small amount of time from home or many years on assignment, time away is merely one small example of the many ways our military personnel sacrifice for our country.
One way we show our gratitude is through various veteran programs. Veteran home loans, for example, have long been a benefit of military service.
Securing a loan as a veteran can be a cumbersome process. It's always a good idea to have an expert on your side when you've decided to use you veteran's benefits.
The July housing statistics release from Realtor.com® shows evidence of a positive shift in the market for homebuyers.
Median listing prices in several metro areas are continuing to fall, owing to an increase in lower-priced houses.
Property prices remain high, though they may need to consider pricing more competitively in the near future.
The nationwide median listing price for active listings in July was $385,000, up 10.3 percent from the previous year.
Earlier this year military families were feeling the heat of the market. Misconceptions about the process of VA backed loans and fighting the hot real-estate market, veterans and military families have struggled to find homes as the country faces a shortage of 4 million houses, skyrocketing prices, and a lack of building materials. The shortage has pitted civilians with cash or conventional loans against military personnel seeking to use the VA's home loan — a government benefit provided to veterans that offer zero-down-payment loans and low-interest rates.
Misperceptions, like sellers being required to pay closing costs or VA appraisals coming in lower than conventional appraisals, often lead sellers and agents to seek only cash or conventional offers.
Those are just actually JUST misperceptions. VA buyers are the safest bet on the market! They have the lowest foreclosure rate, according to data from the National Delinquency Survey. Created in 1944, the loans were meant to expand veterans' access to homeownership.
Hope on the Horizon
Home sales have cooled a little but not a lot. That's great news for everyone really.
Even many of the sellers who were getting insane prices for their homes where facing the same buying market as everyone else. What seemed a great payday turned out to be a wash as folks who were just on the power side of a transaction where now in the pool of hopefuls just trying to get their bids seen.
It's good news for nearly everyone then that the annual price growth rate has slowed for the third month in a row. The annual median home price growth rate in June was 12.7 percent, down from 15.2 percent in May.
Comparing it to previous year, the large metros witnessed an average price increase of 3.9 percent. Price rise in the country's major metros is slowing somewhat quicker than in the rest of the country. While median listing price growth is slowing, this does not represent a housing market crash, but rather a shift in the mix of inventory offered for sale this month versus last year. Total houses for sale on the market in July were 606,086, which is still 305,000 fewer homes actively for sale on a typical day in July compared to the previous year. In July, newly listed homes grew by 6.5% on a year-over-year basis, and remained stable on a month-over-month basis. These newly listed properties are mostly smaller in size than last year, moving the inventory balance toward smaller homes in comparison to previous year.
For homebuyers, this implies that, depending on their metro region, there may be more cheap inventory available. The decline in time-on-market has slowed but homes are still being picked up rapidly as demand remains high. The time a typical listing spends on the market is beginning to correspond to seasonal patterns. As the number of newly listed properties is increasing, the sharp inventory losses of recent months have moderated. The net result has been a deceleration in the growth of listing prices. While home prices are still rising at a double-digit rate, they have passed their peak growth rates. All these market trends point to a positive development for buyers as we enter the second half of this year.
The popular belief is that it is still a good time to sell and that ultimately means that the numbers of home sellers that hit the market are constantly increasing.
This implies that while house prices are still rising, home sellers may need to consider pricing more competitively than in the past couple of months.
These latest market trends (seen in June/July) also point to a shift in real estate activity, implying that we may have passed the peak of this hot housing market, which is good news for home buyers. The market is still heavily skewed toward sellers, but we may be seeing the first signs of a return to a more balanced real estate market following the most active sales period in years.
As of today, the housing market remains far from normal, with inventories falling by more than 33% over the past year. The current supply of homes on the market still remains historically low. With the recovering economy, more buyers are entering the market. And, because there is still a limited supply of housing inventory, home prices continue to rise even in a low-interest-rate scenario. With increased supply, home price growth will gradually moderate, but a broad price decline is unlikely. The housing market will continue to attract buyers as a result of the drop in mortgage rates as well as an increase in new listings.
CoreLogic, a data and analytics company, projects home price gains may slow over the next 12 months as demand moderates and for-sale inventory rises. The CoreLogic HPI Forecast indicates that home prices will increase by 3.2% from June 2021 to June 2022. The HPI Forecast also reveals the continued disparity in home price growth across metros. Home prices in markets such as Houston, which was badly impacted by the oil industry's collapse and the recent hurricane season, are anticipated to fall 0.9 percent by June 2022.