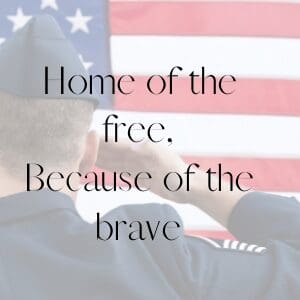 Welcome to Veteran's Corner
We here at The Yost Team are so thankful for the work done by our wonderful military. Their dedication can be seen in projects like roads, bridges, schools, hospitals and so many other wonderful projects both here and abroad.
 Whether securing the homeland or assisting partner nations abroad, military members participate in numerous humanitarian missions both planned and unforeseen.
Military families also sacrifice as their loved ones can be away from home for quite a while and sometimes under precarious circumstances. We here at The Yost Team are very proud of the fact that we have either served or have family members who have served our military.
Home is where the heart is
Whether you are checking your eligibility, applying for your Certificate of Eligibility, are ready to buy, or are maybe just starting the process, we are on your side from the first moment you decide to buy till you walk through the door of your new home and beyond.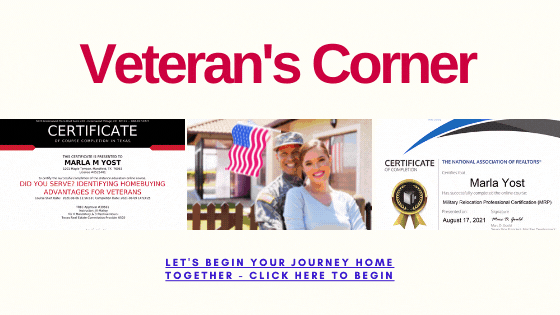 Check Your Eligibility Here
Start Your Loan Here
First Time Homebuyer Here
Enjoy home searches in Johnson, Tarrant, and Collin Counties. Feel free to search homes, share them on social media, save them, make notes on them, schedule showings, and contact us directly right from your device. We offer private, ad-free, and FREE accounts where no agents outside our team will call you. It's the same convenience as the bigger sites but with the convenience of your local realtor who is an expert in your area.
Homes in Johnson County
Homes in Tarrant County
Homes in Collin County
Just sign up with any of the homes as you search or start your own account here.
How can we help you find your way home today?
Contact Us