Zero Down Zero Closing Cost loan Program
VA Loan Program Offers Zero Down Mortgages for Veterans
Navy Federal Credit Union offers a VA home loan option that doesn't require a down payment and is meant for current or retired members of the Armed Forces who have signed up for a Navy Federal Credit Union membership (immediate family members are also eligible).
This lender also has another option called the Military Choice mortgage, which has similar guidelines to the VA loan, such as no PMI and a 0% minimum down payment, but allows sellers to contribute up to 6% of the home's value toward closing costs.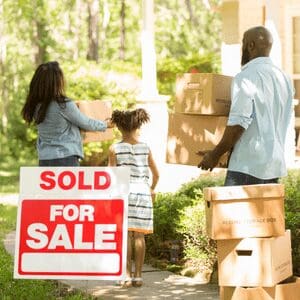 Bank of America's Community Affordable Loan Solution
Many cities need help closing the racial gap, especially when it comes to purchasing a home. First-time homebuyers can be expensive, especially when you look at how property values have increased over the years

Add to that the down payments, closing costs, mortgage fees, and more and it's common for new homebuyers to pay tens of thousands of dollars in upfront costs.

Offering a loan that doesn't require a down payment, mortgage insurance or closing costs could lower the barrier to entry for homeownership. And when you spend less money on down payment and closing costs, you can reserve more of your savings for paying for serious home repairs that need to be taken care of, or emergency expenses that could arise as soon as you move in.

According to the National Association of Realtors, today there is a nearly 30-percentage-point gap in homeownership between White and Black Americans; for Hispanic buyers, the gap is nearly 20 percent. And the competitive housing market has made it even more difficult for potential homebuyers, especially people of color, to buy homes.


Understanding VA Home Loan Benefits (Updated for 2022)
https://youtu.be/Dr78r7FZM2E
If you need a refresher on the VA Home Loan or want to learn about the recent changes that make it more accessible for military members, you'll want to check out this in-depth and educational video from David Piatek, MRP, senior vice president at the Federal Savings Bank.